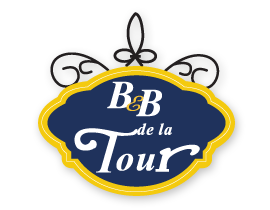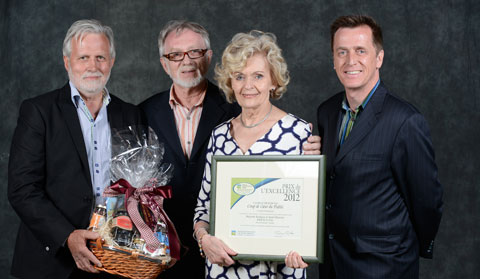 Travel
A time to discover other places.
A time to share experiences.
A time to rebuild his energies.
Travel
It is a rendezvous with the adventure ...
For the pleasure of meeting you
Huguette & André
Generality
Private bathroom.
Acces to the Living Room, books, magazines, documentation.
Wireless network, inside the rooms, with code.
Private parking included, one vehicle per room. Consigned key.
Garage for bikes, motocycles and skis
Informations and documentation.

Rates
 1 person $90

2 persons $100 à $110

Child
From 0 to 10 years Free
Older than 10 years $20

Rates are in canadian dollars.
5$ price reduction for a 3 nights stay or more.
Closed from December 21st to January 5th.
Activities & Attractions
B&B de la Tour is located on a quiet street in an otherwise very lively neighbourhood.
You will fully enjoy your stay,  close to all of Quebec City's tourist attractions.
You will be two steps away from les Plaines d'Abraham, the Grande-Allée and the Grand Théâtre.
In the warm seasons, go out and relax in the magnificient Jardin Jeanne-D'Arc.
A ten minutes walk will take you to Old Quebec and the Convention Center, to the Parliament building, and right in the heart of the main events presented by the Quebec Summer Festival and the Winter Carnival.
An added attraction is the closeness of the Grande-Allée and Cartier Street, with their bars, restaurants, cafés, and assorted boutiques.
Visits
Museums (10-15 min. walk)
The Ile d'Orléans and the Chute Montmorency (10 min. by car).
Quebec Symphonic Orchestra (Grand Théâtre)
Jardin Jeanne-D'Arc
Movie Theatres (10 min. by car)
Parliament Building
Observatory (Marie-Guyard Building)
The Citadelle
Theaters (10-15 min. walk)
Sports
Biking, close to bicycle path or track
Roller Skating
Ice Skating
Water Skiing
Windsurfing
Cross-country and downhill Skiing (15 min. by car)
Snowmobile and Snowshoes rides (15-60 min. by car)
Sliding (30 min. by car)
Golf (10-20 min. by car)
Horseback riding (15 min. by car)
Activities
Coach rides
City tours (by foot or by bus)
Les Grands Feux de Loto Québec (fireworks)
3 Shopping Malls (10-15 min. by car)
Movie theatres
Cruises on the River
Quebec/Levis ferry
Fêtes de la Nouvelle France (summertime)
The Quebec Summer Festival
The Quebec Winter Carnival
Place Royale
Quartier Petit Champlain
4 historical murals (public art)
Dogsled rides
Reservation and information
Please note that the B&B is closed from July 1 to July 31, 2020.


From August 1st, a new minimum stay of 2 nights is required.